Our certificates
KOCKUMS MASKIN uses certified management systems and works actively to continuously improve the systems for the benefit of KOCKUMS MASKIN, our customers and other stakeholders.
IATF 16949
ISO 14001
ISO 9001
IATF 16949
The IATF 16949 standard is specific to the automotive industry and contains process requirements for quality management systems that continuously encourage improvements in relation to preventing errors and reducing variation and waste in the supply chain.
The standard is based on ISO 9001 and national quality standards for the automotive industry.
IATF 16949 focuses on customerspecific requirements related to continuous improvements, error prevention and reductions in variation and waste in the supply chain.
The standard facilitates an ongoing process that helps identify, report and improve areas of management systems and other relevant business processes.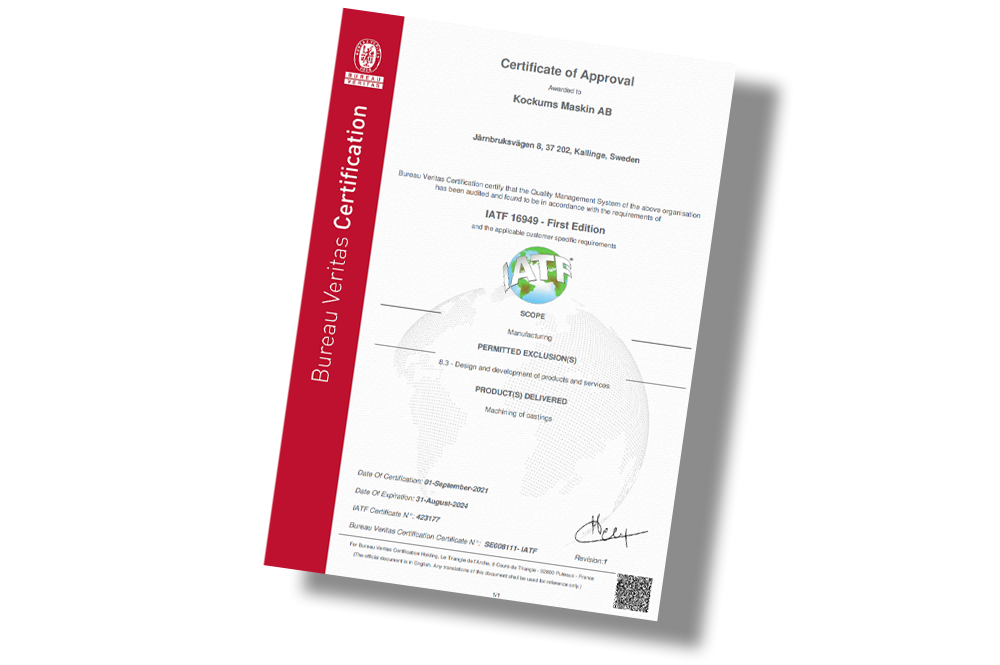 ISO 14001
ISO 14001 certification means that we work systematically with continuous improvements aimed at minimising environmental impacts and ensure compliance with the applicable statutory environmental requirements through our environmental management system.
This is done through risk management and environmental mapping. This includes understanding and taking action regarding the potential environmental impacts of our activities and services and the products we manufacture.
ISO 14001 certification also requires the adoption of an environmental policy and environmental goals.
We have to document how environmental conditions are managed and ensure the necessary control measures are implemented.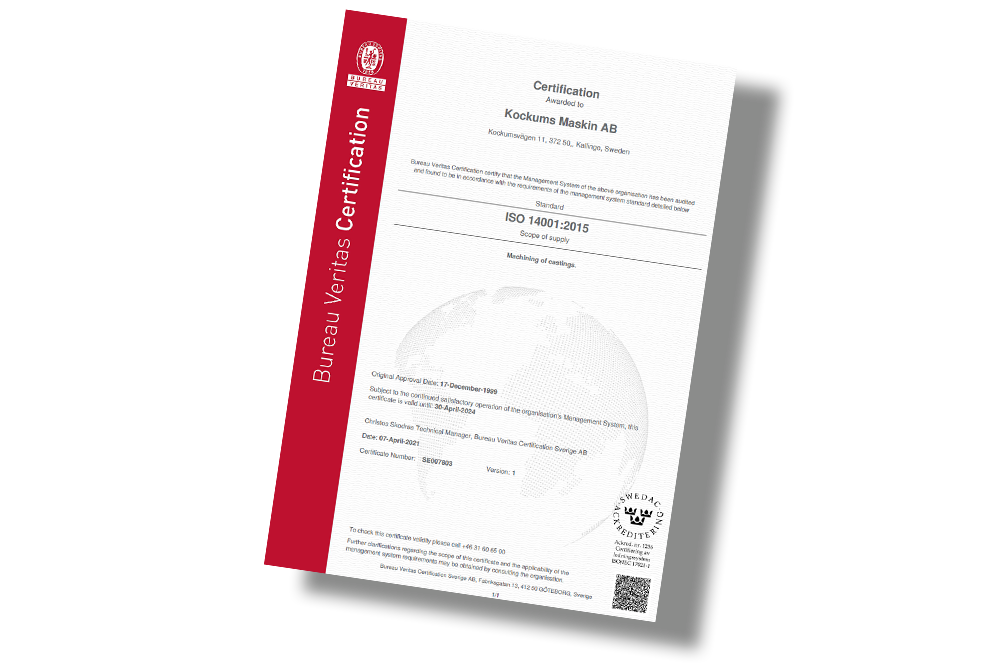 ISO 9001
ISO 9001 is a certification of our quality management system, demonstrating our commitment to consistency, continuous improvement and customer satisfaction.
For many the certification is synonymous with quality and effective management, combined with structured customer dialogue.
The standard is based on a number of quality management principles, with a continuous focus on customers, motivation and involvement of senior management, process approach and improvements.
With the certification we have thus committed to increasing efficiency and reducing the number of product defects.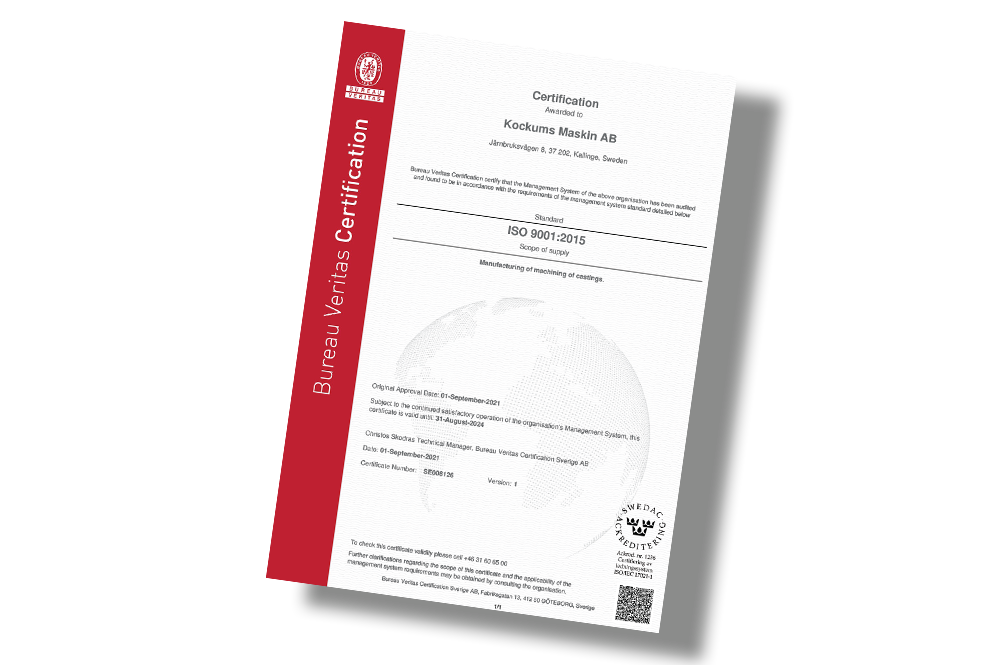 We take responsibility
At KOCKUMS MASKIN, we work proactively to reduce the negative environmental impact connected to our business.
Contact
Manufacturers around the world trust us to bring out the best in their most critical parts – and we're ready to earn your trust.
Carljohan Carlberg, Key Account Manager
Let's talk